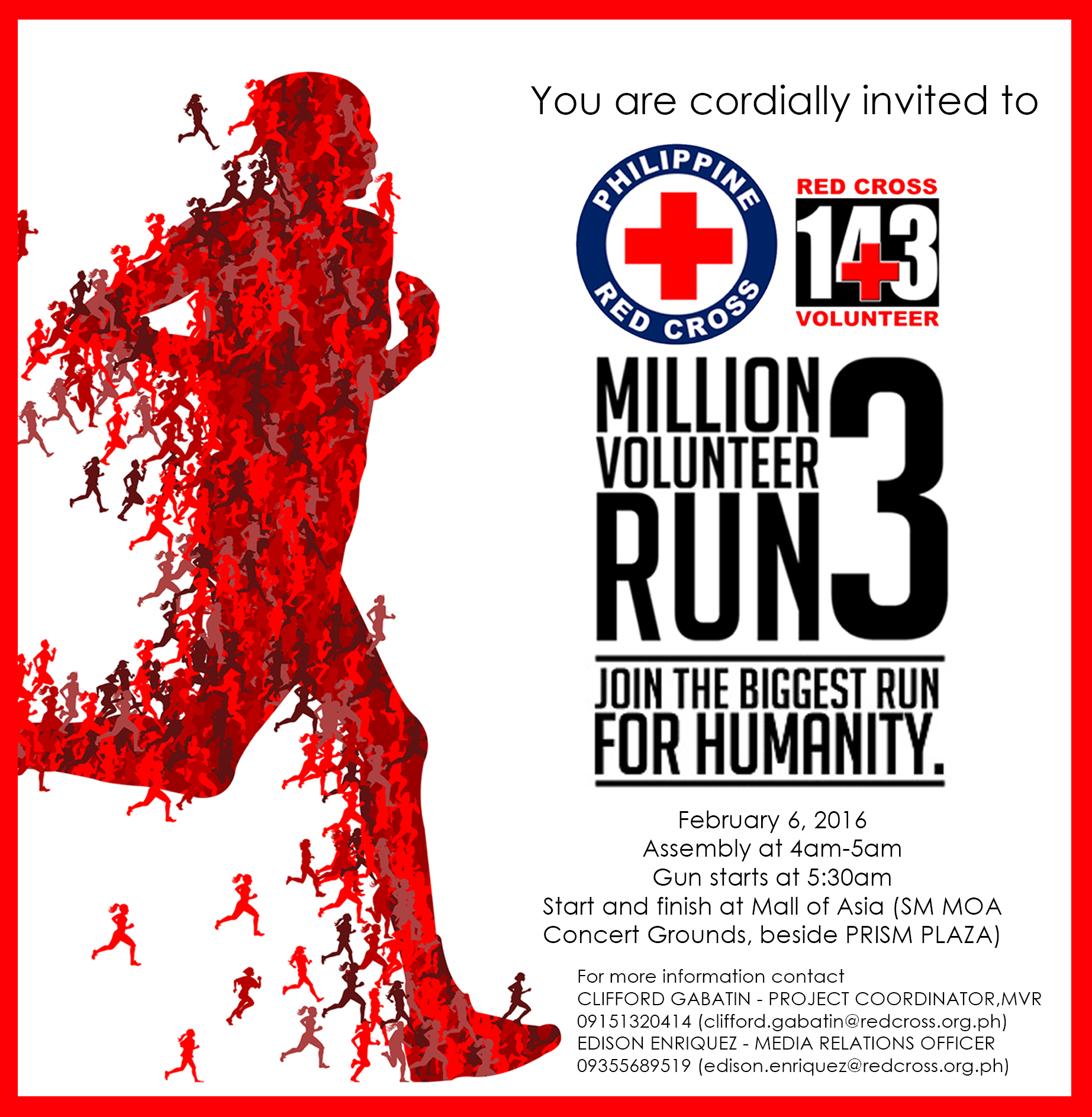 I get out of breath easily.
My friends and I joined the Million Volunteer Run of Red Cross last Saturday.
The fun run is a fundraising. The money obtained are allotted for the improvement of the Red Cross facilities and equipment.
I had so much fun as we shake off our bodies during Zumba which served as our warm-up and cool down exercise.
As the run started, I still hadn't reach half of the 1 kilometer I already got out of breath. It seems that my body can't cope to such activity or my body wasn't really trained of the proper breathing. When we reach 1 kilometer or maybe pass 1 kilometer, a man of 30s or 40s was already going back the track. We were so amazed by his speed though! The run was only 3 kilometers, maybe it was a piece of cake to him.
Here are few of the photos during the Fun run.
That's it for today! I've got muscle pain the next day though.
Did you join a fun run before? How was it?
Pictures taken by: Clive Abellanosa
Million Volunteer Run image: Google