Another Korean drama to watch guys and it's GOBLIN!
If you haven't heard of this yet, let me introduce it as briefly as possible. There is no spoilers here so don't worry.
This is a fantasy inspired drama. If you have heard or watched Train to Busan, you'll recognize the actor on the bottom left. Yep! It's Gong Yoo, ladies! Goblin is about a general or a kingsguard (if you're watching Game of Thrones) that was blessed with strength and have successfully won so many wars. He was unbeatable in the battlefield and was very faithful to the royal family.
As time goes by, the young king felt jealous of the general's fame and ordered to let the general move away from the kingdom. But, the general remained faithful of his job for the royal family as it was the order of the late king. However, his decision made the young king angrier. So, the king ordered to kill him and his family including his sister, which was the queen.
Because of this tragedy, the general was cursed (or rather blessed) by the deity to become a Goblin. He will be immortal until the sword, pierced in his chest, will be removed by his bride.
So everything started here.
The reasons why I love Goblin are:
💗I love that I got to
learn about:
Patience. As it is important for us who wishes to have a better life, who desires for peace in our lives, and other things that our hearts want the most. . .We'll get it someday!
Choices.
As it is important because you're the captain of your own ship. Your life is
dependent on your own choice.
💗
They have a cool, heart-throbbing, dark-like fantasy soundtrack!
💗I love how they relay the importance of loving yourself
T
his is just a paraphrase of what the Grim Reaper explained.
"When a person becomes a grim reaper, it means that he committed a great sin like
suicide. When a person becomes a grim reaper, all of his memories about himself and
his life will be erased."
"Maybe the reason why the deity had to erased my memories so that I'll learn to seek
and wish for my identity and life, and will learn the importance of loving myself."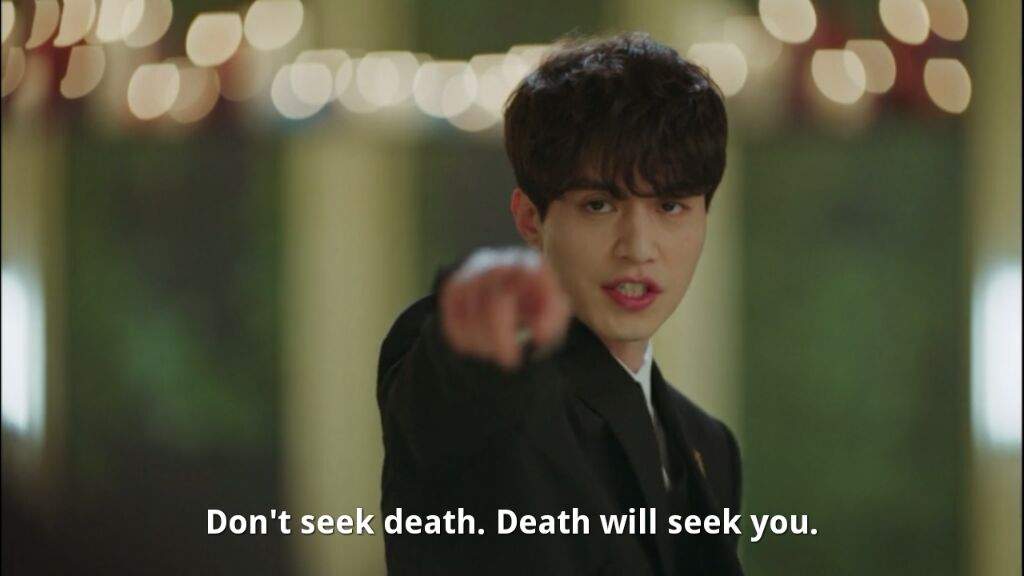 💗
I love how they talked about past life and reincarnation
If this is true, maybe we are reincarnated for a purpose. The purpose to mend our tragic ending in the past life and become a better version of our self. They also mentioned the four lives of a human:
a life of planting seeds, a life of watering the seeds, a life of harvesting and a life of cherishing the harvests. This is almost similar to the thought of how a person matures as time goes by.
💗 And lastly, they have featured We Bare Bears! So cute aren't they?
And that's why I love Goblin!
Have you watched this already? How was it?
If you haven't, well, this is the right time homies!
Don't forget to share and follow if you like this post😉
Links are on the side bar
Some pictures and all GIFs are from Google Images